Fall Convention
Save the date for the 2017 fall convention!
Monday, Oct. 16
University of Nebraska-Lincoln Student Union
Watch for more details and registration information in the coming months.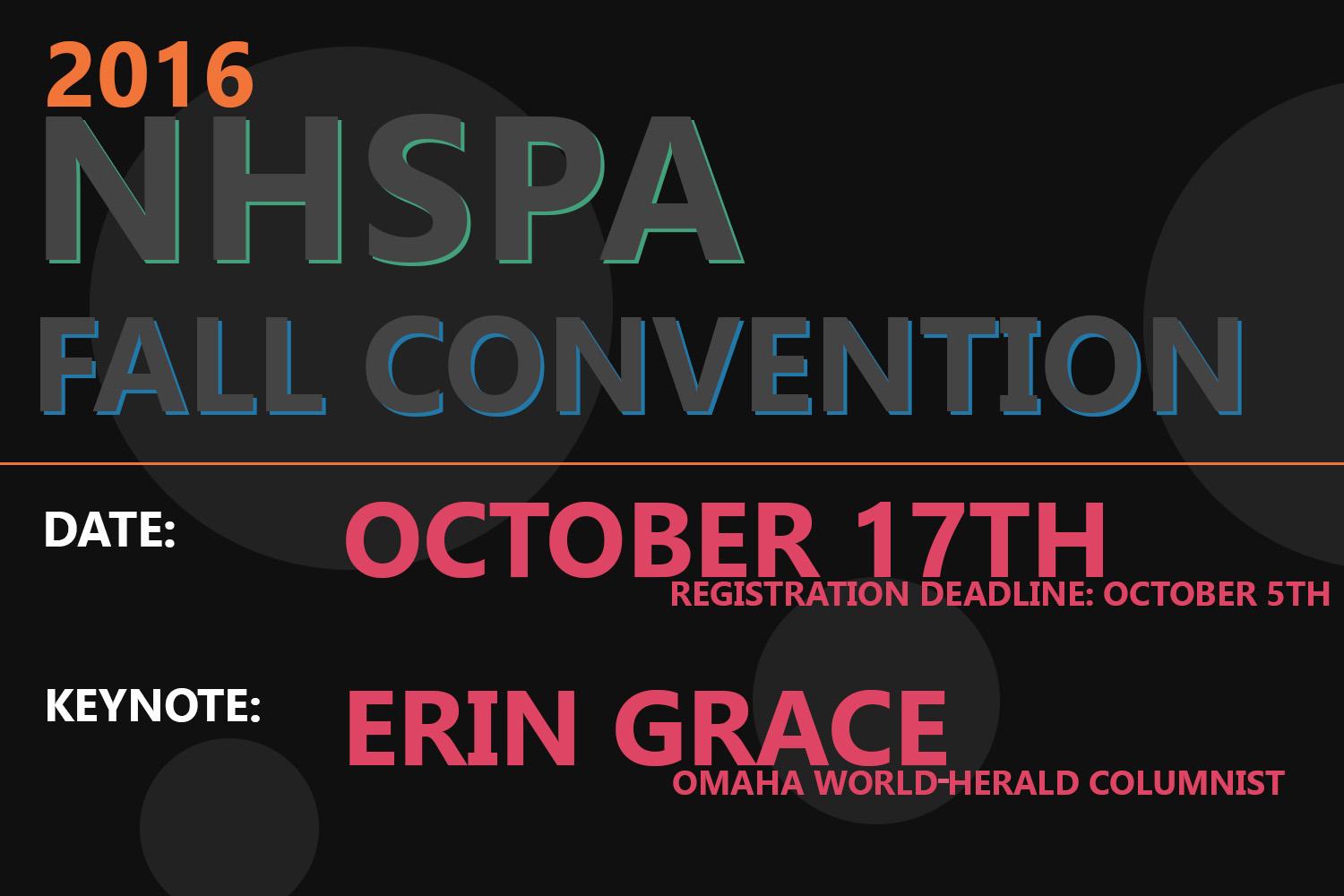 Nebraska High School Press Association
Fall Convention
When: Oct. 17
Where: Nebraska Union, UNL Campus
Registration deadline: Oct. 5
This year's program is shaping up to be a great one for you and your students. We have an inspiring keynote speaker, lots of interesting breakout sessions put on by accomplished professionals and educators, two TV station tours and a tribute to excellence in scholastic journalism with the Cornhusker Awards.
Storytelling is the focus to the day, and our keynote speaker – award-winning Omaha World-Herald columnist Erin Grace – will set the tone by sharing her storytelling insights.
See the 2016 Fall Convention Schedule for a list of the expert breakout sessions put on by professionals and educators.
Other sessions: Photo editing, video storytelling, sports play-by-play, career insights, design – and more to be confirmed!
2016 Fall Convention Schedule:
Convention parking information:
Campus Map:
Nebraska union map:
Registration forms:
2016 NHSPA Fall Convention Registration Form
President's message:
Letter from NHSPA President Christine Kaldahl
Thanks so much to these co-sponsors and their generous support of the convention: