Journalism Advisers - I probably don't need to remind you all about the Nebraska Winter JEA Contest....but if it has slipped your mind since the NHSPA Fall Convention, please know that Dec. 10, 2016 is the postmark dea...
November 17, 2016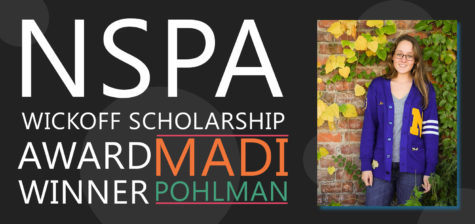 Staff
See complete article here: http://studentpress.org/nspa/nspa-announces-2016-wikoff-honor-roll-scholarship-recipients/ "Madison Pohlman of Omaha North High Magnet School in Nebraska has been selected as the winner of the $1,000 NSPA...
April 12, 2016
Marsha Kalkowski, JEA Liason
Nebraska journalism students showcased their skills at the JEA/NSPA National High School Journalism Convention in Indianapolis, Nov. 10 -13.  More than 3750 students...
November 17, 2016 • No Comments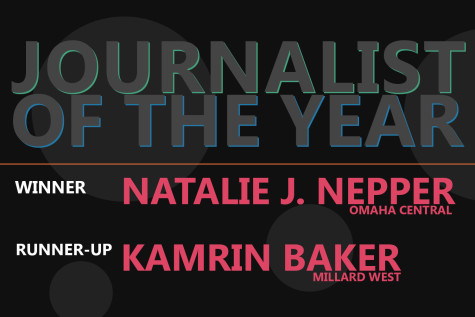 Marsha Kalkowski
It is with great pleasure that I announce the results of the Nebraska Student Journalist of the Year contest. Nebraska has never had so many well qualified candidates for...
March 16, 2016 • No Comments
2015 Nebraska Student Journalist of the Year
February 3, 2015
January 29, 2015
2014 NSAA State Journalism Finals
May 15, 2014
View All »
Mark your calendars! The 2017 fall convention will be held on Monday, Oct. 16, at the University of Nebraska-Lincoln Nebraska Union. We're in the process of organizing br...
June 20, 2017 • No Comments
The 2015 NHSPA Fall Convention is October 18-19! New this year is the Sunday night TV station tour, which is an ideal opportunity for you and your students if you plan to...
September 16, 2013 • Comments closed
It's that time of year again! Time to register for NHSPA's Fall Conference. This year's conference will be on Monday, October 15th. Read More &raquo...
September 10, 2012 • No Comments
JEA/NSPA Fall Convention Recap
November 28, 2011
2011 Fall Conference News and Notes
October 27, 2011
September 20, 2011
View All »