Meet the Executive Board
Mark Hilburn, MJE, President and Large School Representative
Mark Hilburn is in his 11th year teaching journalism at Millard West High School in Omaha, Nebraska, where he advises the MWHS Wildcat News Broadcast, Catalyst Newspaper, Prowler Yearbook and Striv live-streaming. Currently, Mark is serving his second year as President of the Nebraska High School Press Association, presents and judges at national JEA/NSPA and CSPA conventions and teaches journalism workshops across the country. He is a Master Journalism Educator through the Journalism Education Association and holds Master's degrees in Journalism and Mass Communication and Secondary Education: Curriculum and Instruction from the University of Nebraska. He wrote State Journalism standards for Nebraska in 2012 and journalism curriculum for Millard Public Schools in 2010 and 2018. For the past two years, Mark has served as a faculty adviser at George Mason University.
His publications have been Pacemaker finalists, received Gold Crown and All-American Awards, and during the 2017-2018 school year, The Catalyst and Prowler both received 1st place in the NSPA Best of Show competition. Locally, Millard West Journalism won State in 2017 and 2014, was State Runner-Up in 2018, 2016 and 2013 and the past two years, Mark has advised the 2018 and 2019 Nebraska Journalists of the Year. In 2018, Millard West received the first ever Excellence in Broadcasting Award from the University of Nebraska Omaha. Mark was named the 2015 Nebraska Distinguished Journalism Teacher/Adviser of the Year, and in 2019, was the first adviser to receive the Dr. Sherrie Wilson Outstanding Service Award for Journalism.
To contact him, please email him at [email protected]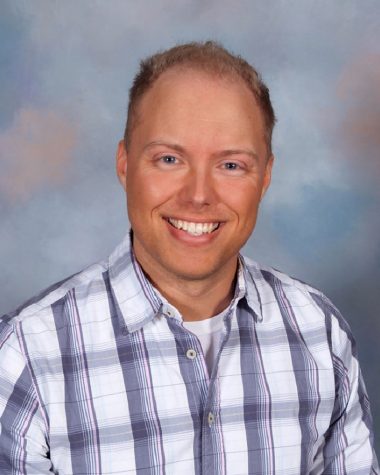 Erica Brockmoller, Vice President & Medium School Representitive

Erica is a Journalism advisor at Lexington High School in Lexington, Nebraska and has been there for the past nine years. She has also been a integral part of journalism camp since 2011, and has recently became a leader of the Yearbook track at J Camp this past summer. As a key contributor to the J-Camp Tradition, mandatory fun, Erica has built up the energy to make it a life changing experience for all students.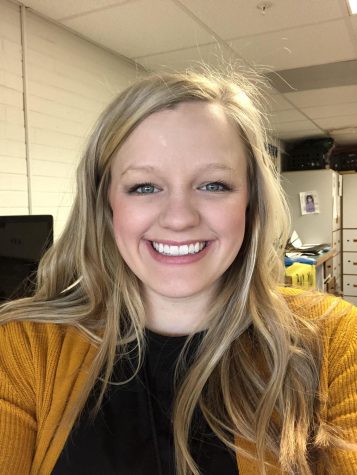 Lori Larson, Secretary and Large School Representative
Lori Larson is the North Platte High School, Nebraska journalism teacher who advises the student newspaper and the yearbook.
Larson has been teaching for over 15 years and has received several awards including a Fulbright Distinguished Award in Teaching, Distinguished Adviser of the Year (NHSPA-2018), and Rising Star Adviser (JEA-2018). She was previously the school district's director of public and its executive director of their foundation. Prior to that, she was a reporter/anchor for KNOP-TV (NBC)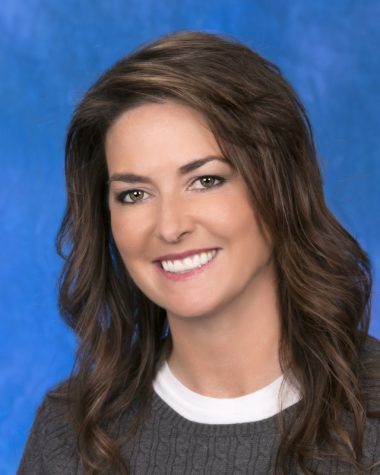 Ranae Duncan, At-Large Representative

Ranae Duncan is currently in her ninth year of teaching, all at Omaha Bryan High School. She has been advising the school's publications, the Crusader yearbook and the Orator newspaper, for the past seven years.  Prior to taking on journalism, she taught English 5-6 and 7-8.  She is a 2009 graduate of the University of Nebraska at Omaha with a Bachelor of Science degree in Secondary Education with endorsements in English and Journalism. Currently, she teaches Journalism I-II, Photojournalism I-II, Yearbook and Newspaper. She recently introduced Digital Journalism to the Omaha Public Schools curriculum and her students have earned recognition at the local, state and national levels for their journalistic work. This is her first year on the NHSPA board.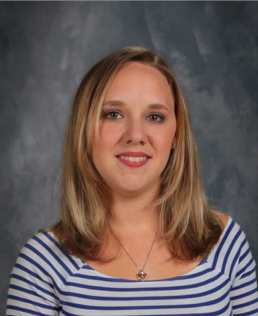 Kristin Harris, Medium School Representative
Kristen Harris teaches at McCook High School. She advises the McCook Stampede Newspaper, the Bison Yearbook and the Junior Bison Yearbook.  In addition to these duties, she also teaches Speech, Reading Intervention, and Journalism courses.
Kristen and her husband, Jon, have 3 children: Lydia, Bennett and Evelynn.
To contact her, email her at [email protected]mccookbison.org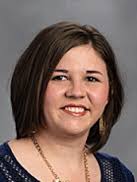 Rod Henkel, Small School Representative
Rod has been teaching journalism and mathematics at Yutan High School for 29 years.  He advises the Chieftain Times newspaper and Chieftain yearbook, in addition to coaching cross country, girls basketball and track.  Originally from Davenport, Neb., Rod graduated from the University of Nebraska at Lincoln.  Rod taught two years in Victoria, Kan., and then served five years as managing editor of the Wahoo Newspaper before beginning his career at Yutan. He has been married to his wife Cindy for 35 years and they have two children, Brandon (34) and Amber (30) and two grandchildren Chloe (7),  Henry (4) and George (1)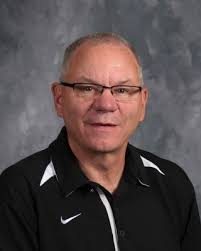 To contact him, please email him at [email protected]
David Stevens, Small School Representative
David Stevens is the high school English teacher at Scribner-Snyder Community Schools. Along with core classes, he teaches newspaper and sponsors speech, one-act, and the high school community service club. Stevens graduated from Wayne State College in 2012 and lives in his home town, Blair, Nebraska. Currently he is finishing a masters in literacy and reading specialist.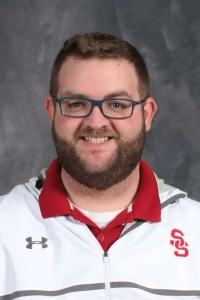 To contact him, please email him at [email protected]
Brandi Benson, Critiques Chair and Co-Treasurer
Brandi Benson has been advising yearbook and newspaper at Lincoln Southwest High School since 2013. Benson attended Hastings College where she graduated with her bachelor's degree in Broadcast Journalism. After college, she worked as a journalist for the College Fanz Sports Network working specifically with NAIA schools throughout the country. In 2010, Benson left the field of journalism to pursue her master's degree in English education at the University of Nebraska – Lincoln.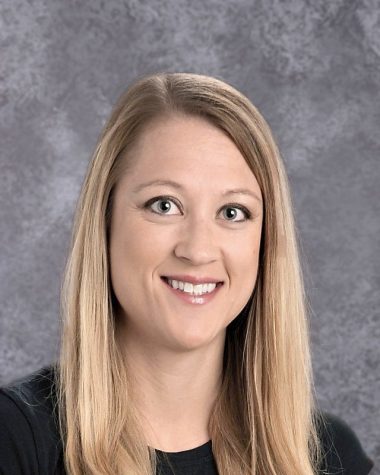 Marsha Kalkowski, MJE, Board member
Marsha Kalkowski has been advising publications at Omaha Marian since 1994.  She earned her Bachelor of Arts degree in English/Language Arts from Creighton University and her Master of Arts degree in Journalism from the University of Nebraska at Omaha.  Marian's publications include The Network newspaper, the Crusader yearbook and the M-Beat broadcast program.
Mrs. K is a past Board member for the Nebraska High School Press Association and currently serves as the Nebraska State Director for the Journalism Education Association.  She was named the Nebraska Journalism Teacher of the Year in 2004 and has been sharing her love of high school journalism in workshops and conventions for many years.  Mrs. K is honored to have had many students excel in local, regional and national journalism competitions and even pursue their interests in writing, photography and design in their own careers. She is excited and blessed to be a small part of their Marian journalism educational experience. To contact her, please e-mail her at [email protected].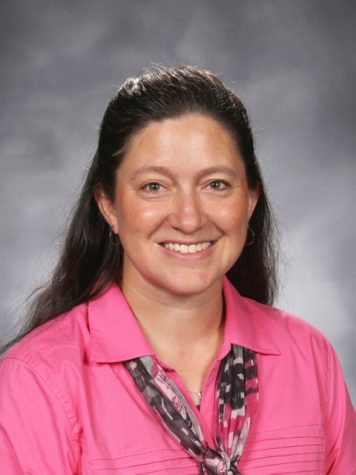 Diane Schieffer, Camp Director
Diane is in her sixteenth year of teaching and seventh year advising yearbook.
She graduated from Wayne State College with a bachelor's degree in Education with an endorsement in language arts.  In 2008, she graduated with her master's degree in curriculum and instruction.  She teaches both English and advise the yearbook at Elkhorn High School, previously  she has taught at Fremont High School and West Point Central Catholic.
She has been a camp director since 2011, and also has served on the board as the medium school representative in the past.
To contact her, please email her at [email protected]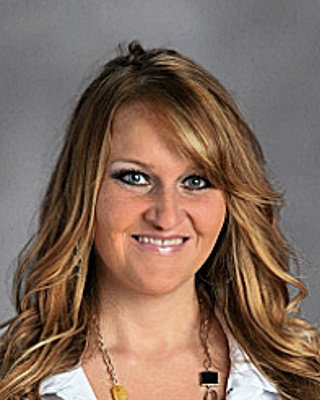 Michelle Hassler
Michelle Carr Hassler, an associate professor of practice in journalism at the University of Nebraska-Lincoln, was named executive director of the NHSPA in 2016.
A McCook native, she knows firsthand how important scholastic journalism is for aspiring journalists, broadcasters and mass communicators.
"My first by-line was in the McCook High School newspaper. I loved newspaper class, and it inspired me to think about journalism as a career. But it also taught me valuable lessons about the First Amendment, ethics and civic leadership that are important for all students."
In her work with the NHSPA, Hassler is continually impressed with the dedication and commitment of the state's high school journalism educators.
Hassler began teaching at University of Nebraska-Lincoln in 1998, and her teaching has won eight national awards from journalism educator groups, including the Association for Education in Journalism and Mass Communications. Before joining the UNL faculty, she worked as a reporter and editor at newspapers in Colorado, Arizona and Nebraska, including the Lincoln Journal and the Lincoln Journal Star. (Her full bio is available here.)
In 2019, she was honored with the NHSPA's R. Neale Copple Friend of Journalism Award for her significant support of scholastic journalism.