Meet the Executive Board
Erica Brockmoller, President & Medium School Representative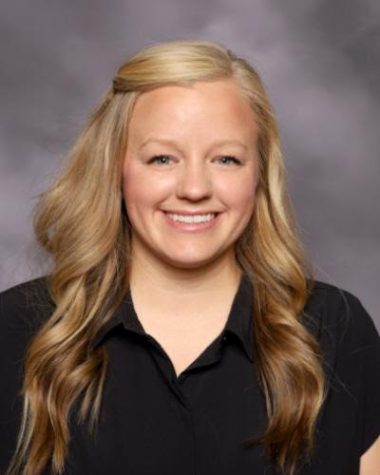 Erica is a Journalism advisor at Lexington High School in Lexington, Nebraska and has been there for the past nine years. She has also been a integral part of journalism camp since 2011, and has recently became a leader of the Yearbook track at J Camp this past summer. As a key contributor to the J-Camp Tradition, mandatory fun, Erica has built up the energy to make it a life changing experience for all students.
Carol Mertl, Vice President & Large School Representative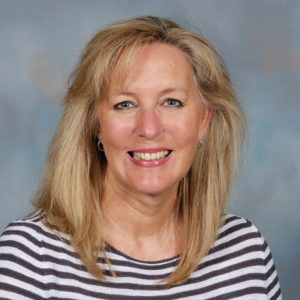 Carol Mertl teaches English and journalism classes at Millard South High School where she advises The Patriot yearbook. Mertl earned her bachelor's degree in journalism and master's degree in secondary education with an emphasis in writing instruction from UNO. She started teaching in 2003 and became a journalism teacher and adviser in 2006. She is married with one son, three dogs and two cats. She is passionate about animal rescue and enjoys being active outside with her family.
Brandi Benson, Critiques Chair & Co-Treasurer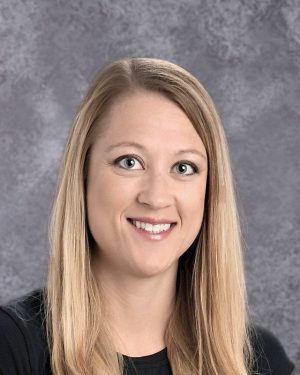 Brandi Benson has been advising yearbook and newspaper at Lincoln Southwest High School since 2013. Benson attended Hastings College where she graduated with her bachelor's degree in Broadcast Journalism. After college, she worked as a journalist for the College Fanz Sports Network working specifically with NAIA schools throughout the country. In 2010, Benson left the field of journalism to pursue her master's degree in English education at the University of Nebraska – Lincoln.
Angie Wolfe, CJE, Co-Treasurer, non-voting Board member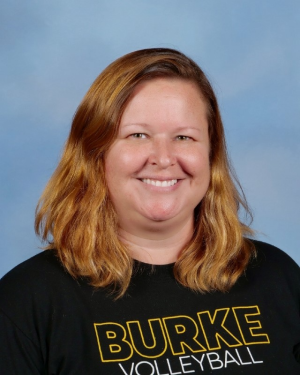 Angie Wolfe has been a journalism adviser for 8 years and teaching for 14. She has been at Omaha Burke High School since 2014 and, in that time, has advised the award-winning Burke Book yearbook, revived the Burke Beat newspaper, and launched the online Burke Beat website before becoming the lead teacher of the newly created Communications Academy. Wolfe has served on the NHSPA board since 2016 as a member, secretary and now treasurer. She earned her CJE in 2017 and was awarded JEA's Rising Star award in 2019. She has worked closely with the SPLC to organize and lead efforts to pass New Voices legislation in Nebraska and continues to advocate for student press freedoms.
Wolfe earned a Mass Communications degree from Southern Arkansas University with a dual major in print and broadcast journalism. She went on to earn a Master of Arts in Secondary Education and is currently working on her second graduate degree in Educational Leadership. She hopes to one day support and advocate for student voices as an administrator.
When Angie isn't teaching, advising or working on grad homework, she loves to watch her son play football and spend time around a firepit in her backyard.
To contact her, please email [email protected]
Ranae Duncan, Communications Director & Large School Representative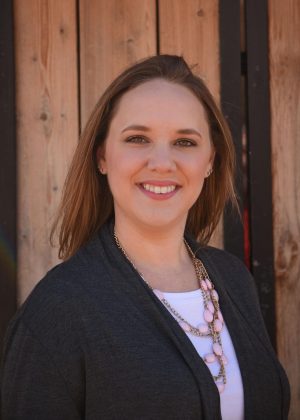 Ranae Duncan has been advising journalism courses since 2012. She now teaches and advises at Burke High School in the Communications Academy. Before making the switch to Burke, she was the journalism adviser for both yearbook and newspaper at Bryan High School for 10 years. Duncan attended the University of Nebraska at Omaha where she graduated with her bachelor's degree in Secondary Education with endorsements in English and Journalism. She is currently perusing her master's degree in Media and Journalism at Kent State University. 
Mark Hilburn, MJE, Large School Representative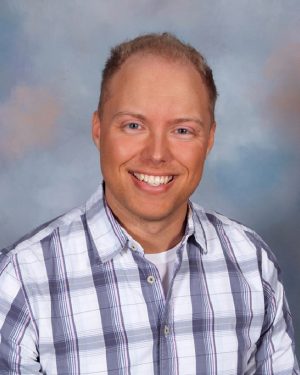 Mark Hilburn, MJE, was the President of the Nebraska High School Press Association from 2018-2022. For the past 14 years, Mark has taught and advised the MWHS Wildcat News broadcast, Catalyst newspaper, Prowler yearbook and live-streaming at Millard West High School in Omaha, Neb.
In 2020-2021, both the MWHS Wildcat News and Catalyst received Pacemaker awards from the National Scholastic Press Association. The Prowler Yearbook has been a Gold Crown winner from the Columbia Scholastic Press Association and received 11 consecutive Cornhuskers from NHSPA. Mark had advised three Nebraska Journalists of the Year (2022, 2019, 2018), two NSAA State Journalism Championships (2017, 2014), three NSAA State Journalism Runner-Ups (2018, 2016, 2013) and received the Broadcast Program of the Year three times (2018, 2020, 2022) from the University of Nebraska Omaha.
Mark is Master Journalism Educator (MJE), a JEA certified mentor and critique judge and sits on the national JEA Certification Committee. Mark hold's two Master's degrees (Journalism and Mass Comm from UNL and Curriculum and Instruction from UNO) and is working on his doctorate in Educational Leadership.
In 2015, Mark was named the NHSPA Distinguished Adviser, and in 2019, was the first ever recipient of the Dr. Sherrie Wilson Outstanding Service Award from the University of Nebraska Omaha.
Kirsten Gilliland, CJE, Medium School Representative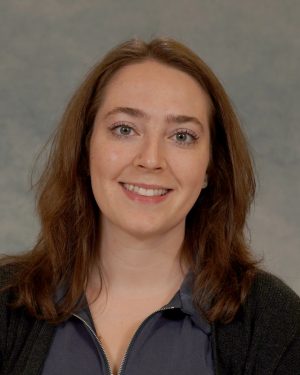 Kirsten Gilliland, CJE, is a teacher at Grand Island Northwest with four years experience advising broadcasting, newspaper and yearbook, in addition to teaching English 10 and photography. Under her advisement, Viking Media is a three-peat Class B state champ in broadcast news; 10 entries won first-place finishes; and students earned third overall in 2022—best in school history.
Kirsten is in the process of obtaining two master's degrees—one in English with an emphasis in composition, rhetoric and writing from UNK and one in journalism and mass communications education from Kent State University—both of which will be completed in 2024.
Kirsten graduated from Hastings College in 2019 with her bachelor's degree in secondary education to teach ELA and journalism/media arts. In addition to her involvement in advertising, broadcast journalism, radio and web—during her undergrad, she pitched stories as various bureau chiefs and chief of public affairs; wrote and edited copy for the Collegian newspaper; and worked various crew positions as part of live sports broadcasts at home and in Sioux City, IA for NAIA DII women's volleyball and basketball tournaments.
Christopher Jenson, Medium School Representative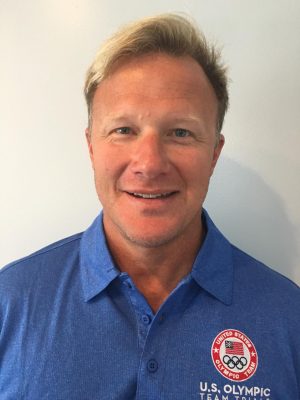 Chris Jenson has been advising the Antler Express news magazine at Elkhorn High School since 2010. He also advises the EHS Striv live streaming program, the student news site Antler.Express and the school's broadcast program. He also teaches the intro to journalism class as well as photojournalism, creative writing and American Literature. Chris graduated from the William Allen White School of Journalism at the University of Kansas and worked as a sportswriter for the Kansas City Star before accepting a job as an English teacher at Omaha North High School, where he taught from 1996-2001. He began teaching English and coaching swimming in Elkhorn in 2001. Chris is the head coach of the boys swim team, which in Elkhorn includes all three high schools. As an adviser, his students have won state, regional and national awards for writing, graphics and photography. He is excited to serve on the NHSPA board and grow student media in Nebraska.
Jean Brown, Small School Representative 
Rod Henkel, Small School Representative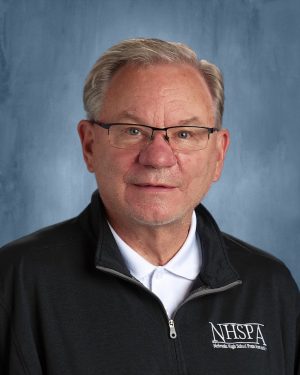 Rod is in his 31st year of teaching journalism, 34th year of teaching mathematics and first doing both at Mead High School. He earned his bachelor's degrees in mathematics and journalism at the University of Nebraska.  A native of Davenport, Neb., Rod taught 30 years at Yutan Public Schools, where the journalism program produced newspapers, yearbooks and broadcasting projects. He served five years as a managing editor of a weekly newspaper and worked more than 20 years as a sports correspondent for daily newspapers throughout Nebraska, including the Omaha World-Herald, Lincoln Journal-Star and Fremont Tribune. He has served multiple terms on NHSPA's board of directors and returned in October of 2022 after taking an 18-month hiatus. Rod also coaches three sports.  He and his wife of 38 years, Cindy, have two children and three grandchildren.
Kristin Harris
David Stevens, At-large Small School Representative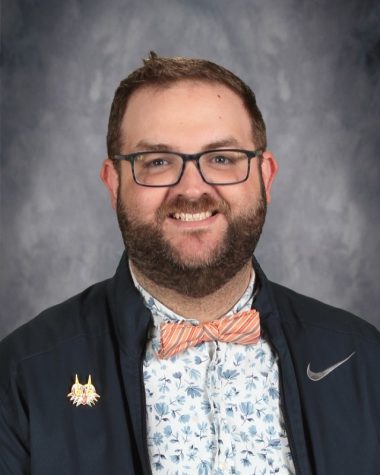 David Stevens has been advising journalism since 2013. He started his career and taught at Scribner-Snyder for 7 years. During the pandemic, he taught and advised yearbook for a year at Tekamah-Herman. He now teaches and advises at Fremont High School. Stevens obtained his Secondary English Education degree and minor in Editing and Publishing at Wayne State College. He has a masters degree in Literacy through Concordia University and is currently working on his MJE through Kent State University. 
David has been on the NHSPA Board for 6 years. During that time he has served as a representative for small schools. Currently he is serving as a large school representative and as Secretary.
When David isn't teaching, advising or working on grad homework, he is most likely taking care of his indoor jungle, hanging out with his cats, playing video games or reading comics.
To contact him, please email him at [email protected]
Marsha Kalkowski, MJE, non-voting Board member, JEA Liaison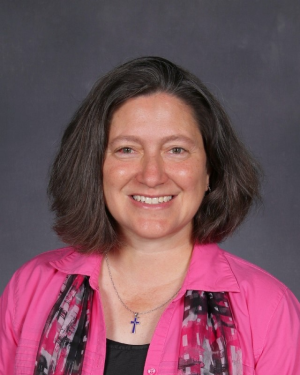 Marsha Kalkowski has been advising publications at Omaha Marian since 1994.  She earned her Bachelor of Arts degree in English/Language Arts from Creighton University and her Master of Arts degree in Journalism/Communications from the University of Nebraska at Omaha.  Marian's publications include The Network newspaper, the Crusader yearbook, the M-Beat broadcast program and BURN literary/arts magazine.  She is also part of the Nebraska Wesleyan Honors Academy, teaching honors journalism at the high school level for dual college credit.
Marsha is a past Board member for the Nebraska High School Press Association and currently serves as the Nebraska State Director for the Journalism Education Association and as an assistant contest chair for the Nebraska Press Women Association. She was honored by the NSAA with a Volunteer Service Award in 2022. She was named the Nebraska Distinguished Adviser in 2004 and has been sharing her love of high school journalism in workshops and conventions for many years.  Marsha is honored to have had many students excel in local, regional and national journalism competitions and even pursue their interests in writing, photography and design in their own careers. She is excited and blessed to be a small part of their Marian journalism educational experience. To contact her, please e-mail her at [email protected].
Diane Schieffer, Camp Director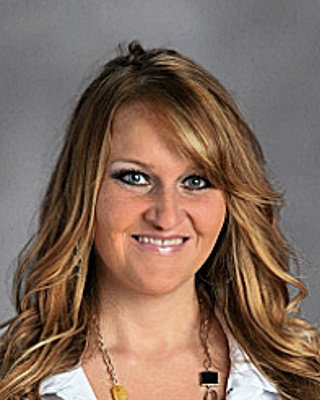 Diane is in her sixteenth year of teaching and seventh year advising yearbook.
She graduated from Wayne State College with a bachelor's degree in Education with an endorsement in language arts.  In 2008, she graduated with her master's degree in curriculum and instruction.  She teaches both English and advise the yearbook at Elkhorn High School, previously  she has taught at Fremont High School and West Point Central Catholic.
She has been a camp director since 2011, and also has served on the board as the medium school representative in the past.
To contact her, please email her at [email protected]
Michelle Hassler, Executive Director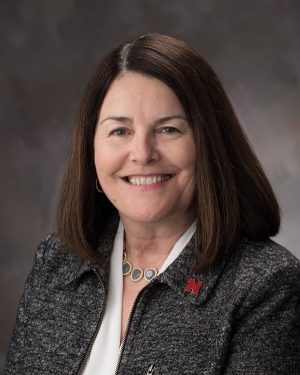 Michelle Carr Hassler, an associate professor of practice in journalism at the University of Nebraska-Lincoln, was named executive director of the NHSPA in 2016.
A McCook native, she knows firsthand how important scholastic journalism is for aspiring journalists, broadcasters and mass communicators.
"My first by-line was in the McCook High School newspaper. I loved newspaper class, and it inspired me to think about journalism as a career. But it also taught me valuable lessons about the First Amendment, ethics and civic leadership that are important for all students."
In her work with the NHSPA, Hassler is continually impressed with the dedication and commitment of the state's high school journalism educators.
Hassler began teaching at University of Nebraska-Lincoln in 1998, and her teaching has won eight national awards from journalism educator groups, including the Association for Education in Journalism and Mass Communications. Before joining the UNL faculty, she worked as a reporter and editor at newspapers in Colorado, Arizona and Nebraska, including the Lincoln Journal and the Lincoln Journal Star. (Her full bio is available here.)
In 2019, she was honored with the NHSPA's R. Neale Copple Friend of Journalism Award for her significant support of scholastic journalism.
For more information on Michelle or to contact her, please visit her UNL profile.