Meet the Executive Board

Terry Pitkin, President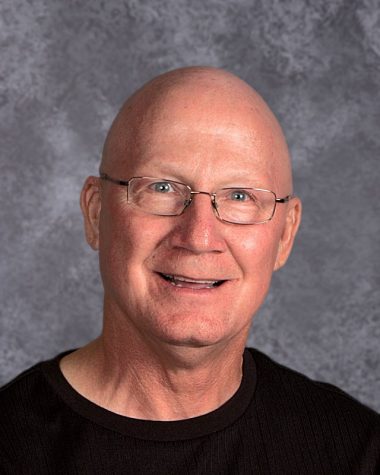 Terry is in his 41st year as the yearbook and newspaper adviser at Scottsbluff High School.
This is his second stint on the NHSPA Board….he has served a cycle of five years back in the 80's or 90's and has been married to his wife Julie for 38 years. They have two daughters who are both educators
To contact him, please email him at [email protected]sbps.net
Mark Hilburn, MJE,Vice President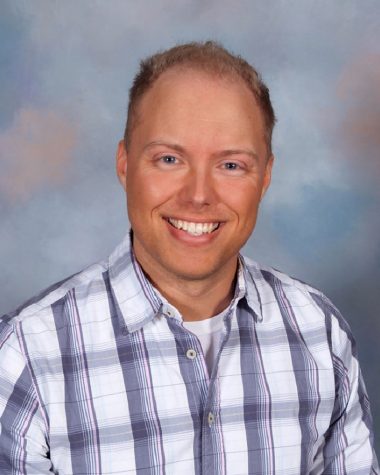 Mark Hilburn is in his ninth year teaching journalism at Millard West High School where he advises the Catalyst Newspaper, MWHS Wildcat News Broadcast, Prowler Yearbook and Ink. Literary Magazine. The Prowler Yearbook has received 6 consecutive Cornhusker Awards from NHSPA, All-American Awards from NSPA and Gold Medalist Honors from CSPA. He is a Master Journalism Educator through the Journalism Education Association and holds Master's degrees in Journalism and Mass Communication and Secondary Education: Curriculum and Instruction. In 2012 and 2017, he wrote journalism standards for the state of Nebraska and Millard Public Schools. He judges publications for various state journalism press associations and presents and judges at national JEA/NSPA and CSPA conventions. He was named the 2015 Nebraska Distinguished Journalism Teacher of the Year.
Angie Wolfe, CJE,  Secretary

Angie is in her eighth year teaching for the Omaha Public Schools and her third year as the Burke High School Journalism adviser. At Burke, she advises The Burke Book yearbook and the Burke Beat newspaper. Before taking over the Journalism department, she spent seven years teaching multiple levels of English at Burke, Omaha North Hi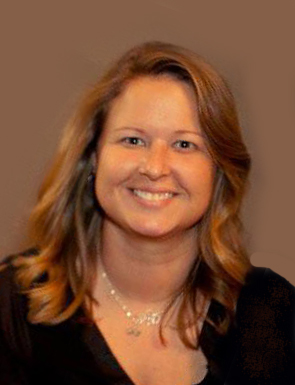 gh School and at Stephens High School in Arkansas.  She recently obtained her Certified Journalism Educator distinction from the Journalism Education Association and holds a Master's degree in Secondary Education and a dual degree in  Mass Communication with an emphasis in Print and Broadcast Journalism. This is her third year as a member of the NHSPA Executive Board.
In her free time, Angie enjoys watching the Dallas Cowboys play football with her husband, Dustin, and watching her almost 4-year-old son, Wyatt, play all of his favorite instruments.
To contact her please email her at [email protected]
 Janelle Schultz, CJE, Treasurer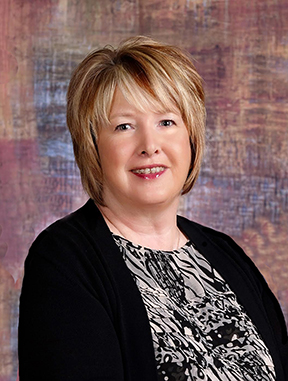 Janelle Schultz is currently the NHSPA treasurer and past president. During her nine years on the board, she also served as secretary and Class B representative. Schultz has been advising at Gering High School for 18 years. She advises the Blue Prints newspaper, The Kennel yearbook and the news website Blue Prints Live.
During Schultz's time as adviser at Gering, her students were Class A2 runners-up in 2009 and won the Class B state championship in 2011, 2012, 2013, 2014 and 2016
Schultz has a Bachelor of Arts degree in English, Journalism and Speech from the University of Wyoming, as well as a Bachelor of Science in Speech Pathology and Audiology from Morehead State College. She went on to earn her Master of Science in Education with emphasis in Journalism/Technology from Chadron State College. Schultz also earned a fellowship from the American Society of Newspaper Editors.
In her spare time, Schultz enjoys gardening, reading, camping and traveling to visit her daughters.
To contact her, please email her at [email protected]
Diane Schieffer, Camp Director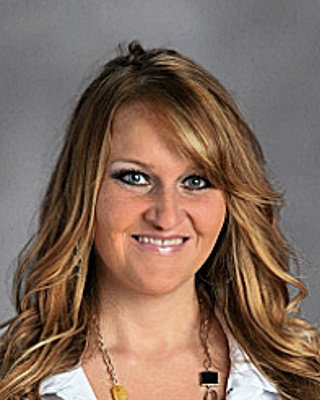 Diane is in her sixteenth year of teaching and seventh year advising yearbook.
She graduated from Wayne State College with a bachelor's degree in Education with an endorsement in language arts.  In 2008, she graduated with her master's degree in curriculum and instruction.  She teaches both English and advise the yearbook at Elkhorn High School, previously  she has taught at Fremont High School and West Point Central Catholic.
She has been a camp director since 2011, and also has served on the board as the medium school representative in the past.
To contact her, please email her at [email protected]
Marsha Kalkowski, MJE, Journalism Education Association Liaison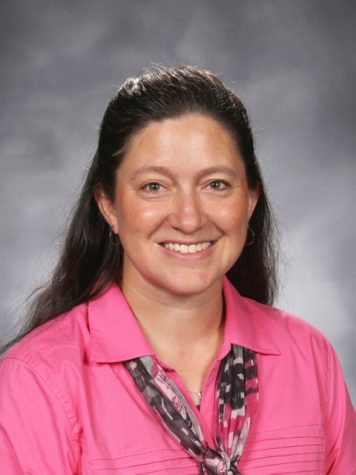 Marsha Kalkowski has been advising publications at Omaha Marian since 1994.  She earned her Bachelor of Arts degree in English/Language Arts from Creighton University and her Master of Arts degree in Journalism from the University of Nebraska at Omaha.  Marian's publications include The Network newspaper, the Crusader yearbook and the M-Beat broadcast program.
Mrs. K is a past Board member for the Nebraska High School Press Association and currently serves as the Nebraska State Director for the Journalism Education Association.  She was named the Nebraska Journalism Teacher of the Year in 2004 and has been sharing her love of high school journalism in workshops and conventions for many years.  Mrs. K is honored to have had many students excel in local, regional and national journalism competitions and even pursue their interests in writing, photography and design in their own careers. She is excited and blessed to be a small part of their Marian journalism educational experience.
To contact her, please e-mail her at [email protected].
Beth Kavan, Large School Representative
Beth Kavan is currently in her fourteenth year of teaching and her sixth at Northwest High School in Grand Island. She teaches English 10, photography, yearbook, newspaper, and broadcast journalism. She is a 2000 graduate of Midland Lutheran College (now Midland University) and received her first Master's Degree (in Journalism Education) from the University of Missouri-Columbia in 2012. She is currently working towards her second Master's (in Library Sciences) through San Jose State University. Kavan also works as an adjunct instructor at Hastings College, advising the Collegian, the student newspaper of the college. She has served on and off the NHSPA board the last several years, and regularly helps with the NHSPA Summer Journalism Camp as a counselor. She lives with her husband of 18 years and their two very spoiled dogs.
To  contact her, please email her at [email protected].
Brandi Benson, Large School Representative
Brandi Benson has been advising yearbook and newspaper at Lincoln Southwest High School since 2013. Benson attended Hastings College where she graduated with her bachelor's degree in Broadcast Journalism. After college, she worked as a journalist for the College Fanz Sports Network working specifically with NAIA schools throughout the country. In 2010, Benson left the field of journalism to pursue her master's degree in English education at the University of Nebraska – Lincoln.

To contact her, please email her at [email protected]
Rod Henkel, Small School Representative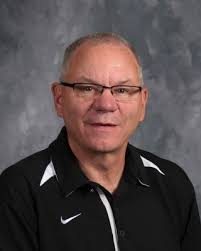 Rod has been teaching journalism and mathematics at Yutan High School for 27 years.  He advises the Chieftain Times newspaper and Chieftain yearbook, in addition to coaching cross country, girls basketball and track.  Originally from Davenport, Neb., Rod graduated from the University of Nebraska at Lincoln.  Rod taught two years in Victoria, Kan., and then served five years as managing editor of the Wahoo Newspaper before beginning his career at Yutan. He has been married to his wife Cindy for 33 years and they have two children, Brandon (32) and Amber (28) and two grandchildren Chloe (5) and Henry (2).
To contact him, please email him at [email protected].
Kristen Harris, Medium School Representative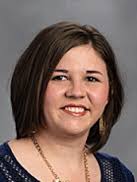 Kristen Harris teaches at McCook High School. She advises the McCook Stampede Newspaper, the Bison Yearbook and the Junior Bison Yearbook.  In addition to these duties, she also teaches Speech, Reading Intervention, and Journalism courses.
Kristen and her husband, Jon, have 3 children: Lydia, Bennett and Evelynn.
To contact her, email her at [email protected]mccookbison.org.
Aaron Dahl, Small School Representative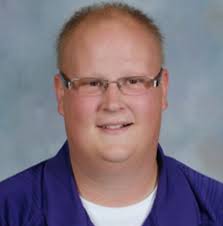 Aaron Dahl has been the Director of Technology for Fillmore Central Public Schools for the past 5 years. The elementary and high schools are in Geneva, while the middle school is in Fairmont. Aaron keeps the technology running for all three schools throughout the district. Along with that, he has been the yearbook advisor for 3 years, and junior high football coach for 5 years. He graduated from Shelby High School in 2009 and Southeast Community College – Lincoln in 2011 with an Associates of Computer Science – Networking degree.
David Stevens , Small School Representative
David Stevens is the high school English teacher at Scribner-Snyder Community Schools. Along with core classes, he teaches newspaper and sponsors speech, one-act, and the high school community service club. Stevens graudated from Wayne State College in 2012 and lives in his home town, Blair, Nebraska. Currently he is finishing a masters in literacy and reading specialist.
To contact him, please email him at  [email protected]
CJ Curry, Webmaster
CJ Curry is the former Editor in Chief of Papillion La-Vista's we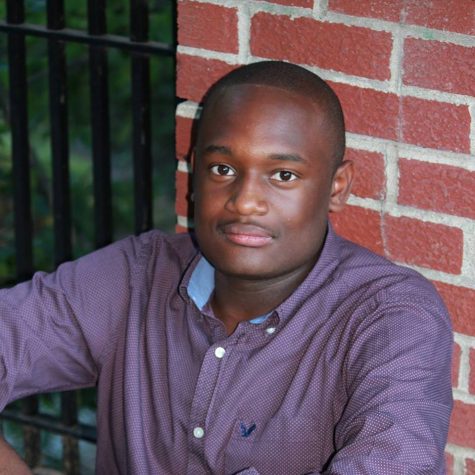 bsite, PLPulse.com and is a current sophomore at the University of Nebraska-Omaha. Also, he is the current Assistant Director of Parkview Heights Kids Club